Links
Alle Links öffnen sich in einem neuen Fenster.


SPIEKEROOGER TATTOO-TREFF: 24 - 26. April 2015

KOGGE! SPIEKEROOG!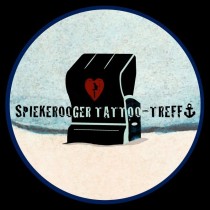 ROCK- und BLUES-BAR


Gasstr. 2a, 22761 Hamburg

MUSIK MAGAZINE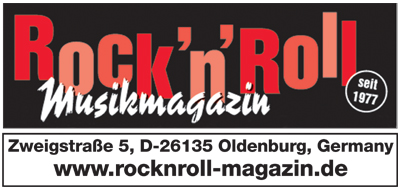 BANDS
Alvin Stardust
The Godfather of British Rock & Roll
blueyodel.de
alter RAB-Mitstreiter auf Bluegrass-Kurs
Eddie Cochran
The Cochran Connection
FrisboLice
aus Oldenburg, Musik aus den Stilrichtungen Rockabilly und Rock'n'Roll, C&W, Rock
Gene Vincent
Official Web Site
Red Hot 54
aus Bremen spielen Rockabilly und Rock'n'Roll
The Dukes
aus Bremen rocken mit einer Mischung aus Country, Rockabilly und Rock'n'Roll
Velvetone
Whoever wants to experience an awesome roots-rock'n'roll show should not miss Velvetone.
Vince Taylor
The black leather rebel
Winfield Scott Moore III - Scotty Moore
Official Website!!! The guitar that changed the world!
Sonstiges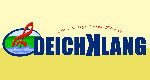 Musikszene Bremerhaven
Black-Slacks.de
die unabhängige, nicht kommerzielle Rockabilly-, Rock'n'Roll-Webseite für das Rhein-Main-Gebiet
Blackcat Rockabilly Europe
u.a. viele Songtexte
Bluesclub Meisenfrei
die Insel des Blues & Rock'n'Roll im Meer der Diskotheken
bopcats.nl
Coole Rockabilly Website aus Amsterdam
boppinaround.nl
The Real Dutch 50's Rockin' Lifestyle Magazine
erlebwas.de
Das Portal für Reisen, Events, Erlebnisse und Künstlervermittlung
freia.de
The Enchanting Site dedicated to 1950s Rock 'n' Roll & Lifestyle
Momusic
Forum zur Förderung der norddeutschen Musikszene in Hinblick auf den Standort Bremen
onlineweg.de/ol/
Das Online-reisebüro
Rock'n'Roll Radio von und mit Rainer Umlauf
Raritäten-Musiksendunge im Offenen Kanal Bremen
rockabilly.ch
Rockabilly-Site aus der Schweiz mit vielen Links und Terminen
rockabillywelt.de
Wenn Ihr brandaktuelle Neuigkeiten aus der Szene sucht, findet Ihr sie hier!
rockini-nienburg.com
Rockinitiative Nienburg/Weser
Seifert - Computer- & Medientechnik
IT-Dienstleistungsunternehmen
Sillybilly
jede Menge Informationen über Rock'n'Roll, Rockabilly, Hillbilly u.s.w.
Starfish Music
unser Label
Thunder Rebs
Rock'n'Roll-Club aus Wilhelmshaven